Should You Use a Credit Monitoring Service?
Posted on Tue Oct 17, 2017
by Joe Cordaro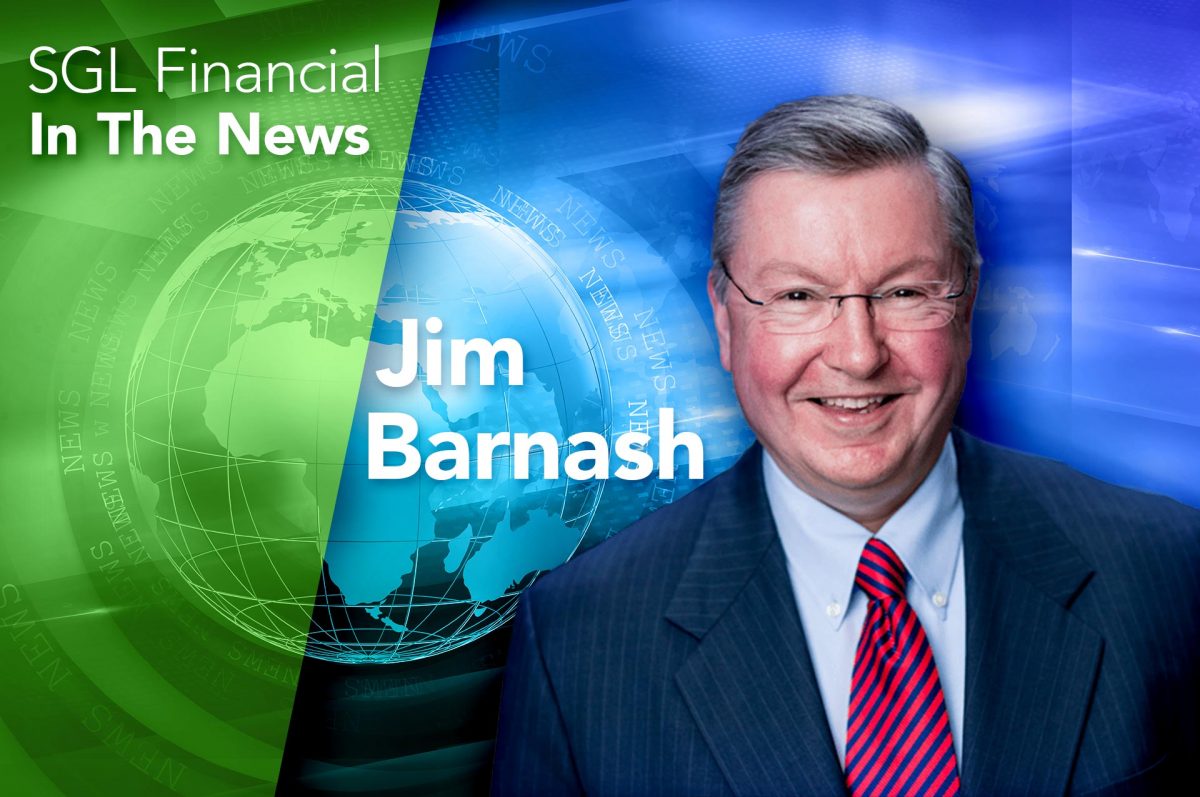 Should You Use a Credit Monitoring Service?
visit the original page on usnews.com
SGL Financial's very own Jim Barnash was quoted in US News! Check out his thoughts on using a credit monitoring service.
It's pretty scary to think that this can happen to any of us. Hear what Jim Barnash has to say about using a credit monitoring service…
In the wake of the Equifax hack, which occurred from mid-May to July 29 and was revealed in early September, many consumers have been asking a question that often comes up whenever identity theft dominates the national conversation: Should I use a credit monitoring service?
You would think anyone in their right mind would say yes. After all, it's believed that 143 million Americans' personal information may have been exposed to hackers. So clearly, a credit monitoring service – with the Equifax breach in the rearview mirror – should be in order, right?
Many experts still say not so fast. There are several arguments that have come up for years, and they're still being argued, Equifax hack or not.
Credit monitoring services are expensive. How much do credit monitoring services cost? It varies, but you can expect to pay at least $10 a month. Just to name a few prices of credit monitoring and identity theft protection services out there, LifeLock, one of the best-known of these companies, charges $9.99 a month, $19.99 a month or $29.99 a month depending on what level of protection you want. With Identity Guard, you'll pay either $19.99 or $24.99 a month. IdentityForce has a $17.95 a month plan and a $23.95 a month plan (prices may differ in some regions), but if you prepay for a year, you'll pay less.
Credit monitoring companies offer a menu of services, from simple alerts asking if you made a certain credit card charge to notifications that a crime may have been committed in your name.
These services alert you after your identity has been stolen. In other words, these services can't prevent it from happening.
"Credit monitoring will alert you sooner that you have become a victim of identity theft, which puts you in a better position to remedy the situation before it gets worse," says Steven Weisman, a senior lecturer who teaches a class about white collar crime, at Bentley University in Waltham, Massachusetts. He is also the founder of scamicide.com, a blog that offers daily information about scams, fraud and identity theft.
But that doesn't mean Weisman recommends you pay for a credit monitoring service. "I liken it to you are crossing the street and get hit by a bus – at which time someone comes over to you as you lie in the street and tells you that you just got hit by a bus," he says. "A far better solution is to avoid becoming a victim of identity theft in the first place, and toward that goal, the best thing you can do is have a credit freeze at all three credit reporting agencies."
Experts differ on whether a credit freeze is even necessary, it should be pointed out. Still, you get his point. Incidentally, Weisman doesn't pay for credit monitoring, though he did sign up for Equifax's free credit monitoring services for a year that the company began offering after its breach. He also has credit freezes at each of the three major credit reporting bureaus.
Credit monitoring is something consumers can do themselves. This is a familiar argument that personal finance experts often use.
"There is no need to pay for credit monitoring services. As individuals we must be diligent about checking our credit reports on a periodic basis. Credit monitoring reports are not really a preventive tool. They do exactly what you could do – they periodically review your credit file from one or more of the credit bureaus and alert you to any changes that might indicate that you've been a victim," says MaryAnn Monforte, professor of accounting practice at Syracuse University's Whitman School of Management in Syracuse, New York.
Granted, anyone who works at a credit monitoring service would point out that they will alert you far faster than you can monitor your credit reports on your own – and certainly you can find finance gurus who make good arguments for using credit monitoring services.
"In today's society, if you have anything you want to protect from a credit standpoint, I don't think you can go without it," says James Barnash, a financial advisor with SGL Financial, a wealth management firm in Buffalo Grove, Illinois. "It isn't so much what you personally do to protect your credit and your personal information; but when hospitals, credit bureaus and other institutions are getting hacked and information stolen, you are no longer in control. We recommend getting one of these services to all our clients."
On the other hand, Monforte does have a point – one you may want to grab if you hate the idea of spending a lot of money on credit monitoring. You can look out for signs of identity theft yourself by checking your credit reports for free at annualcreditreport.com (the plan Monforte and many others endorse is looking every four months at one of the three credit reports; since you can get one credit report for free annually, you can consistently look at your reports without paying anything). But not only can you monitor your credit for free, keep in mind that your bank and credit cards are already doing that for you.
If you've ever had a credit card company call you because your credit card number was filched, or your card was stolen, then you've seen free credit monitoring in action. As you may have noticed, too, if you travel to a far-flung state or country and make a purchase, your credit card may have even been declined; sometimes financial institutions will shut down a consumer's plastic if it's suspected that an identity thief is at work.
So, your banks and credit cards are doing some of the work already.
You may be making yourself financially illiterate. J.R. Duren, a Jacksonville, Florida-based personal finance writer at the consumer website HighYa.com, says that he doesn't think it's worth it to pay for credit monitoring.
"It doesn't build smart consumers," Duren says of credit monitoring. "Rather, it creates consumers who rely on someone else to manage their accounts. That's not a big surprise; we've used financial advisers for a long time. However, your identity is yours, and you need to protect it and be proactive."
Maybe more than ever. Now that a credit bureau has been hacked, arguably you can't trust any company to manage your personal information responsibly. It may be that the only entity left that you can truly trust with your personal information, is you.