8 Home Improvement Ideas for Your Golden Years
Posted on Fri Dec 14, 2018
by Trent Martin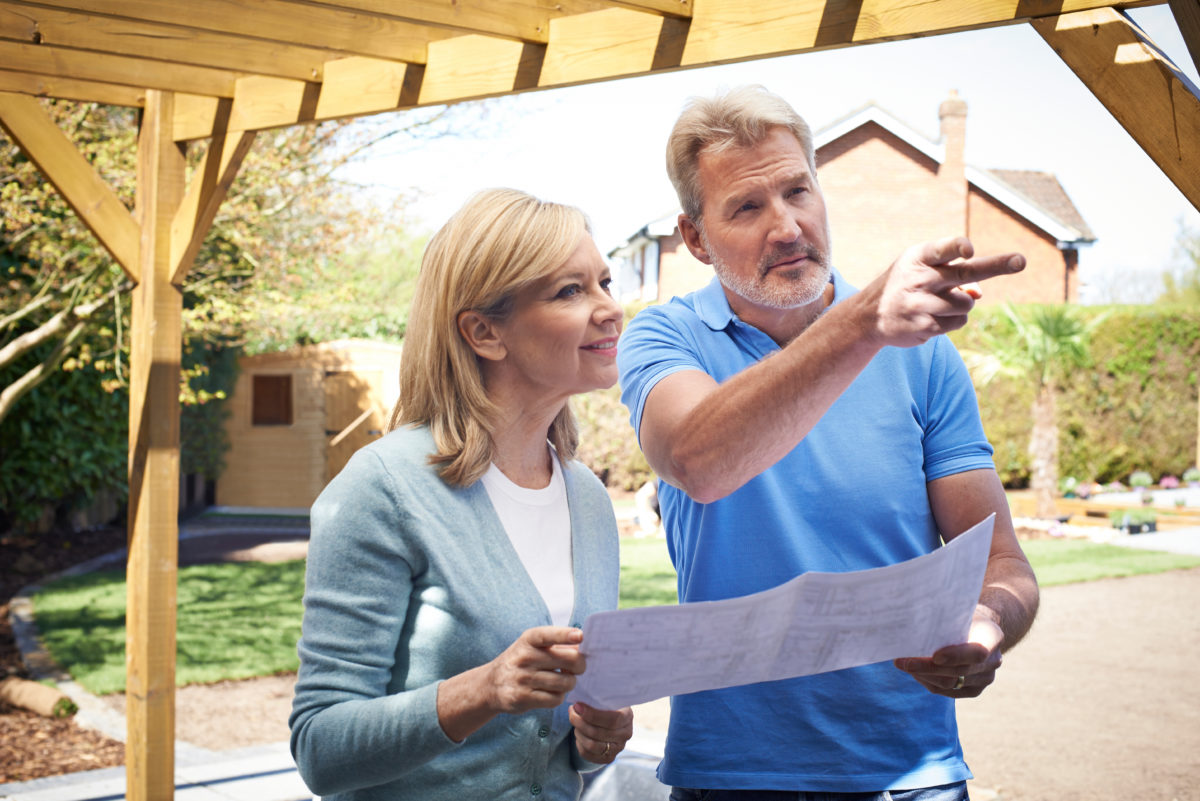 If you're thinking ahead to retirement, or maybe you're already in retirement, chances are you've developed some sort of plan for your 401(k)s and IRAs.
You have determined if they will generate enough income for you to live comfortably. You probably also spent some time figuring out the best way to claim your Social Security Benefit.
All of these items are critically important and you should applaud yourself for taking those steps!
However, there is another clever but less obvious way to prepare for your Golden Years: getting your home ready for old age.
A recent AARP Study found that 90 percent of adults who are approaching retirement want to stay in their current home and community as they age.
So why is it that another Study by Harvard's Joint Center for Housing Studies found that less than half of homeowners above the age of 55 who made plans to remodel their existing homes place any focus on making their homes safer for their retirement years?
We think that is a big mistake.
Aging in Place Actually Costs Less than the Alternative
I can hear everyone now, "But remodeling is so expensive, I don't think we can afford it".  The good news is that the price tag on most of these projects is under $10,000, which is still far less than what you might spend on a nursing home or assisted living facility.
Longtermcare.gov reports that the National average cost for a semi-private room in a nursing home will run you $7,441 per month and a private room will cost $8,365 per month.  Even a one-bedroom unit in an assisted living facility is close to $4,000 per month.
On top of that, On March 29, 2017, the Senior Accessible Housing Act (HR 1780) was introduced to the House of Representatives by United States Congressman Charlie Crist of Florida's 13th District. If passed by the House and Senate and signed by President Donald J. Trump, this bill would become law and amend the Internal Revenue Code of 1986 effective December 31, 2017 to include a home modification credit for seniors.
In short, the act would allow individuals 60 years of age and older to receive tax-based credits for changes made to their homes "to enhance their ability to remain living safely, independently, and comfortably in their residences."
What Remodeling Should You Do to Age in Place?
Deciding what renovations to do depends on each person's specific needs.  Some rooms in your home may require extensive work while others might need minor fixes.  Here is my list of 10 common
A Home Office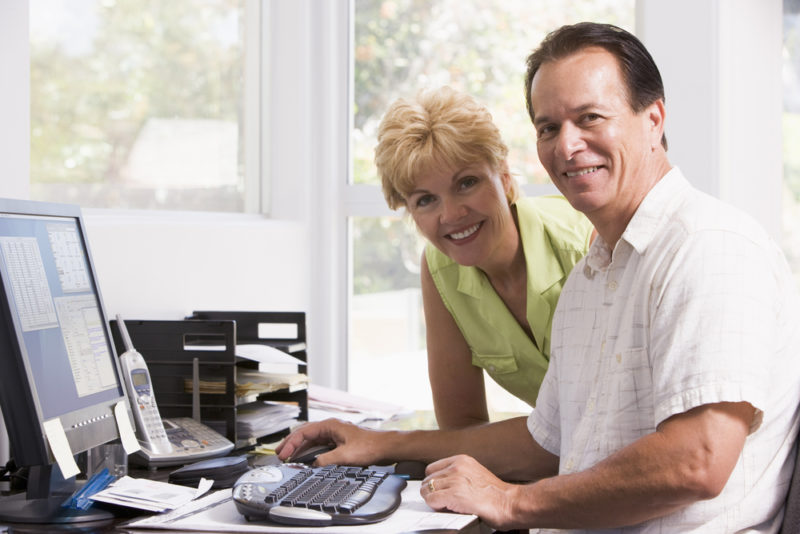 Surprise!  I bet you were expecting me to start with something like a grab bar in the shower or other safety equipment (stay tuned for that) but you were wrong!
Several surveys have reported that the favorite home renovation was to convert a bedroom or another space in the house to a home office. It makes a lot of sense too… When people are no longer going to a place of business they feel a need to carve out a place in their home for all their paperwork and financial matters.
Or Perhaps it's because they have an empty room that is waiting to be filled. The kids are typically grown up and move out on their own, so something should be done with that empty bedroom! Converting it to a home office is a practical, low-cost project.
Remove Doorway Thresholds
As you age, mobility can become an issue. Even the littlest modifications can be made to make things easier for you to get around. Removing thresholds or saddles from doorways makes passing through doors easier and keeps shuffling feet from tripping on them.
If it's not possible to remove them, you can purchase threshold ramps that make it easier to get over them.
Pull up Carpeting for Potential Walker or Wheelchair Access
One of the easier to make, small changes is to remove rugs from pathways or to eliminate carpeting altogether.
Hardwood and laminate flooring are smoother than carpets and some kinds of tile and stone. Smooth floors eliminate trip hazards and make it easier to accommodate wheelchairs, scooters, and walkers.
A nice benefit is that installing hardwood will likely increase the value of your house.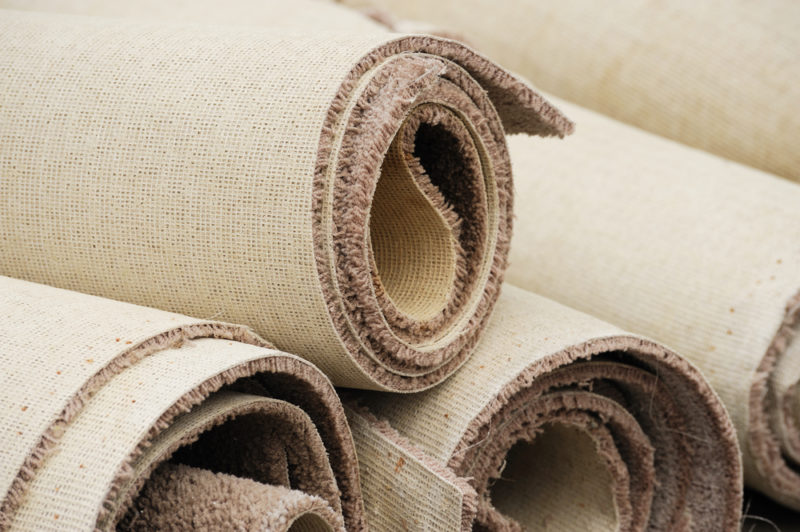 Replace Doorknobs with Levers
Just as lever-style faucets have become the norm for kitchens and showers because they are stylish and easy to operate, lever doorknobs are more ergonomic than the standard round versions.
Also, the round knobs can prove to be painful for weak or arthritic hands to grab and turn at the same time.
Upgrade to a Curb-Free Shower
Walk into the bathroom of any luxury resort or flip through a glossy design magazine and you will notice that every shower has gorgeous glass doors that extend all the way to the floor.
You'll also notice that this design feature requires you to remove the curb you once had to step over. Not only will this give your bathroom a sleek and sophisticated look, it also eliminates a major tripping hazard.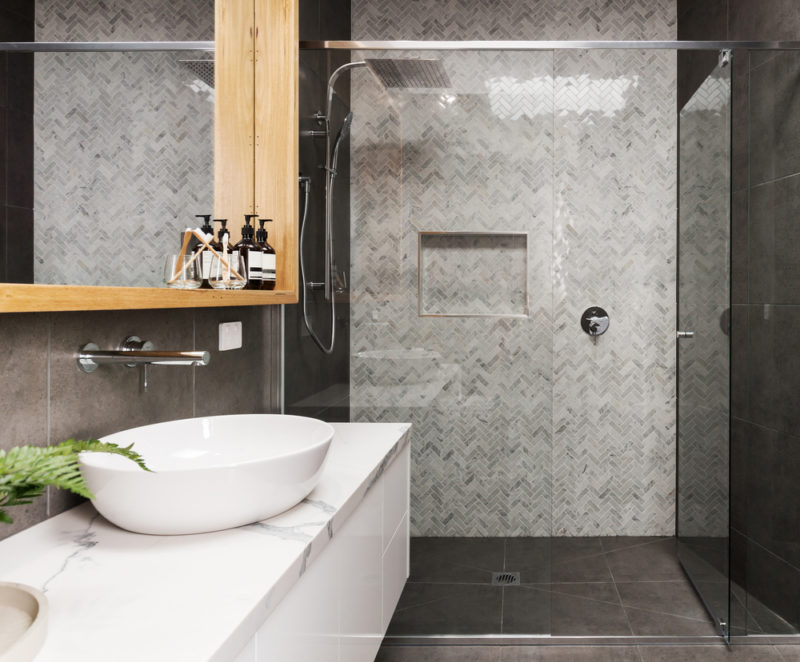 Multiple Height Counters
If your budget allows for some kitchen renovations, it is a good idea to include some counters at standard height (36 inches), some at breakfast bar height (42 inches), and some at table height (30 inches) with knee space for sitting.
Having this unique range of counter heights will provide you with more options for prepping or cooking while standing or sitting.
Install Raised Outlets
If you don't ask, most electricians will install new outlets at the standard 12-18 inches off the floor. In fact, if you look around your house, I bet all of your outlets are in that exact position.
Look into the future and think about every time you have to plug in the vacuum or your phone charger. It's actually easier than you might think to have an electrician come in and raise those outlets to 24 inches or higher!
This will instantly make your house easier to use as you age in place.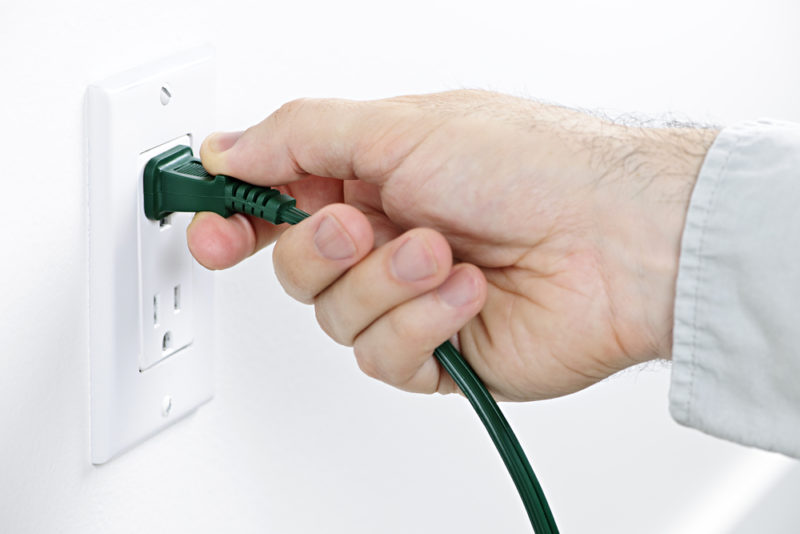 Improve Your Home's Lighting
One thing you don't want to overlook as you improve your home for the future is lighting. Vision changes as we age, and on top of that, aging individuals are at a greater risk of falling.
Having the right lighting can lower this risk significantly to help you age in place safely. In general, seniors should consider adding more ambient light because you need brighter light as you age.
If you have low vision, you will also want plenty of task light throughout the home for everyday activities from reading a book to cooking in the kitchen.
Older adults with vision problems also have trouble with glare from light. Senior Homes recommends reducing glare by using shades on all lamps so that bulbs are not exposed.
Finally, while lighting in each room is necessary for everyday life, don't forget about parts of your home that can be harder to navigate including hallways and stairs. These areas should have extra lighting, so you can get around more easily.
Is Your Home Ready for Your Golden Years?
Your home is supposed to be your sanctuary, a place where you always feel comfortable and safe. As seniors get older though, that sanctuary can turn dangerous. Everyday items around your house and run-of-the mill tasks you do regularly at home start to come with a risk of falls or injury. And any injury in your senior years can be serious.
For those who want to age in place, keeping your home safe and comfortable should be something to start preparing for today!