Are You Ready to Announce Your Retirement?
Posted on Fri Dec 13, 2019
by Gabriel Lewit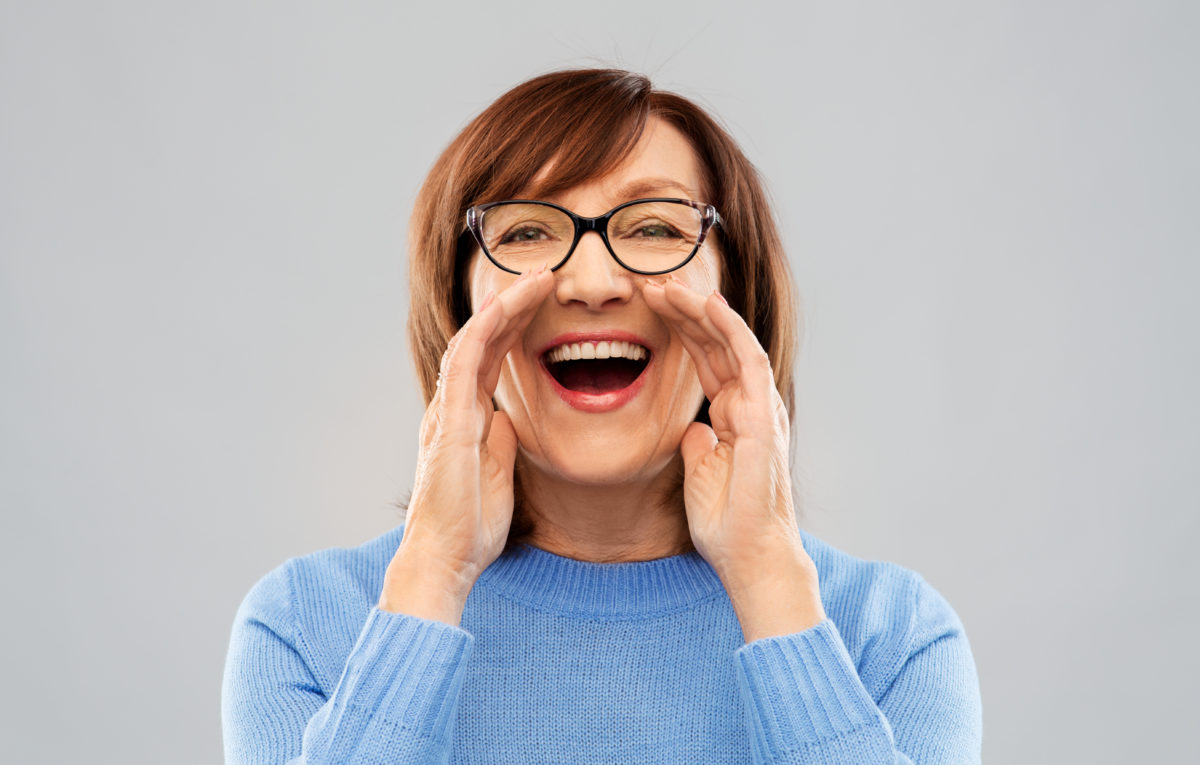 The time is nearly here. You're about to tell the world you're going to retire. Are you ready?
This is a big moment, one of the biggest in your life. It's also one you've been working your whole life towards. And, with such a big change looming on the horizon, it's normal to start questioning and wondering if you're really, in fact, ready for this to happen—both financially and mentally.
The goal, however, is that you're able to announce your retirement free of any worries, concern, or anxiety about the future. Thus, in turn, enabling you to truly celebrate and enjoy this momentous milestone that you've reached.
As with any big decision, it pays to double check and triple check your planning prior to hitting the "go" button.
Not ready to retire just yet? There's still some great information ahead on how to be prepared for when the time does come.
Today we'll focus on some key aspects of your planning that you'll want to review. By ensuring these items are checked off your list, you'll be able to announce your retirement and really enjoy the ride.
Review Your Major Financial Plan Components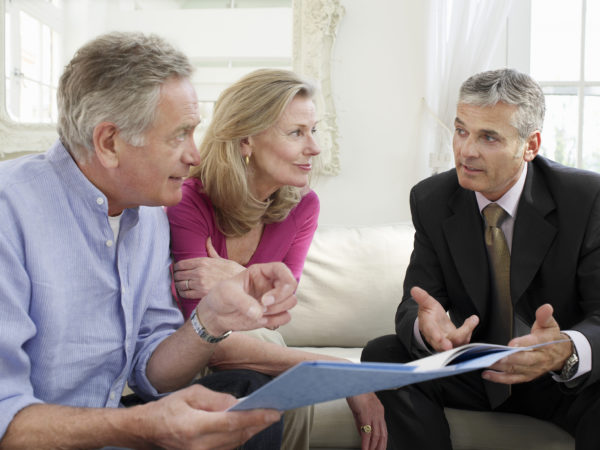 First, let's cross financial readiness off your list. The best way to do this is by reviewing your retirement plan. Don't have a plan? Then you definitely want to create one with an experienced planner. But, let's assume you're not ready to retire without having done at least some preliminary planning.
What should you review? Here's a quick list of the most important items:
Your Budget
Your budget forms the foundation of your retirement income strategy. If your budget is off, your entire plan may go off the rails. You don't want that to happen. We recommend taking the time to double-check that you've accounted for everything you'll be spending in your retirement.
Your Investment Strategy
How are your funds allocated? Have you shifted things around in anticipation of your retirement date? Are there any additional changes you need to implement, such as moving old 401(k) accounts or taking any needed withdrawals for income purposes? If so, make sure you're ready to engage on these actions.
Your Income Plan
Re-run the numbers and double check that your plan shows you having enough income to sufficiently last you through your retirement years. Have you reviewed how you'll withdraw your funds each year? Have you planned for RMDs? It's good to do a second pass to be sure.
Your "Play Money" Plan
Retirement is meant to be a time of enjoyment. To do that, you've got to ensure you've got assets and funds earmarked for fun! Have you carved out funds to use for travel, golfing, movies, events, or whatever it is that you like to do? If not, be sure you've accounted for these added expenses.
Your Insurance Coverage
You don't want to announce your retirement, quit your job, and then realize you don't have a plan for insurance. This is especially true if you're planning on retiring before qualifying for Medicare at age 65. Be sure you've got enough coverage for you, your spouse and/or any dependents still on your plan. You also want to ensure you've accurately accounted for the costs associated with the various insurance options (COBRA, marketplace, Medicare, etc…)
Your Planning Variables
There are a lot of variables when it comes to projecting your retirement plan. Have you planned conservatively, or for worst-case scenarios? Common variables you can adjust include inflation rates, tax-rates, return/growth percentages and stock market fluctuations. Assuming you've planned conservatively for all of these variables—and you're plan still looks good—you can then check this off your list.
Your Future Part-Time Work (if Applicable)
Retiring from your full-time job, but downshifting into a part-time job? Make sure everything is lined up and ready to go (assuming you're not taking a break).
While there are other details you can (and should) review with your financial advisor, by double-checking the key planning components above, you should be able to put your mind at ease that you're financially ready to retire.
Create a Short Term Action-Plan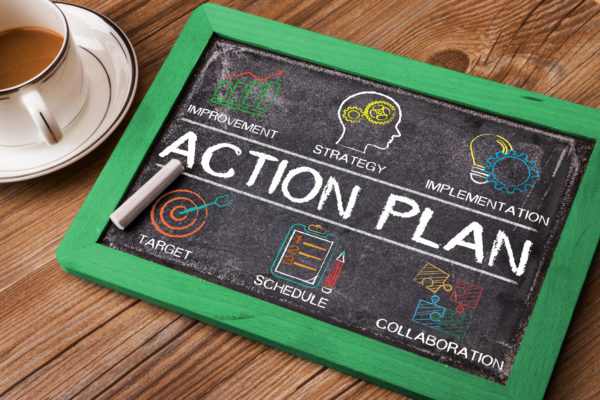 The period of time when you first retire is what I call the "Retirement Transition Phase." There's the potential for feeling a lot of change and uncertainty, which can cause stress. The best way to navigate this is to make a short hit-list of the things that you need to do. This can help you feel prepared and ready.
For example, it could look like this:
Apply for Social Security income benefits (if your plan recommends it)
Apply for Medicare (if applicable)
Look up Medicare supplements or Part D plans
Transfer your 401(k) assets
Begin income payments for any pensions (if applicable)
Reallocate your investments as required in your plan
Map out your monthly cash-flow for the first year of retirement
Etc…
These are just some examples, since this list will be customized just for you. Once you've got your list made, you're ready to cross them off and celebrate when you're done.
Feel Mentally Ready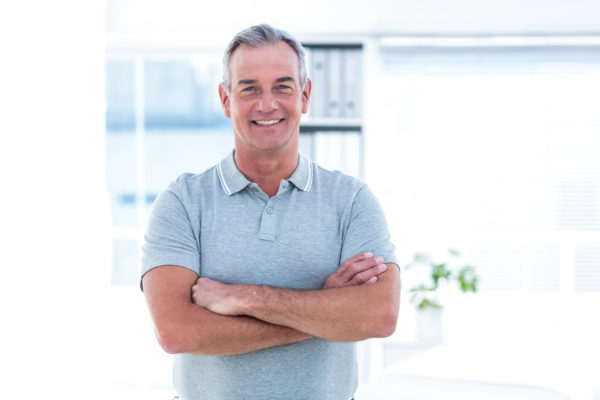 From my experience, the reason that most people aren't mentally ready to retire, or alternatively, aren't ready to pull the trigger on retiring, is fear about income and money. This is the biggest hurdle.
Quitting your job can be a nerve-wracking experience. What if you realize you need more money? What if you can't find a job again in the future? What if this? What if that? Lots of questions can be running through your mind.
This is why I recommend being financially prepared, creating your plan, and checking it two or three times. Or as many times as you need to feel ready.
As an example, I once spent six meetings with a client over a one-week span reviewing their plan (and all the variations of their "what-if" questions) so that they felt ready to go with their retirement. That's normal and OK if it happens to you. More importantly, it's what we're here for!
The more I can make you feel relaxed and confident about your money and planning, the better. It really makes me feel like I'm doing a great job for my clients when I see them breathe a sigh of relief and say to me "Wow, I really can do this, can't I?" One of the best feelings in the world.
Conclusion
When the time is right to retire, you'll feel it. And, as long as your financial plan is ready to go, you'll be in great shape and able to announce your retirement with enthusiasm and excitement.
All that's left is then celebrating, relaxing and living it up. It's what you've been waiting for!
If you'd like to talk to SGL Financial about your retirement planning, give us a call at 847-499-3330 to schedule your complimentary financial review.
Or, click here to fill out our online contact form right now.
We're excellent at what we do, we care about our clients and we're Fiduciaries looking out for your best interests. We've helped hundreds of our clients to create a secure retirement plan and enjoy their retirement years worry-free. Let us help you create yours.
Until next time,
Gabriel Lewit