Can a Fiduciary Financial Advisor In Buffalo Grove IL Help You Create a Comprehensive Financial Plan?
Posted on Thu Dec 01, 2022
by Gabriel Lewit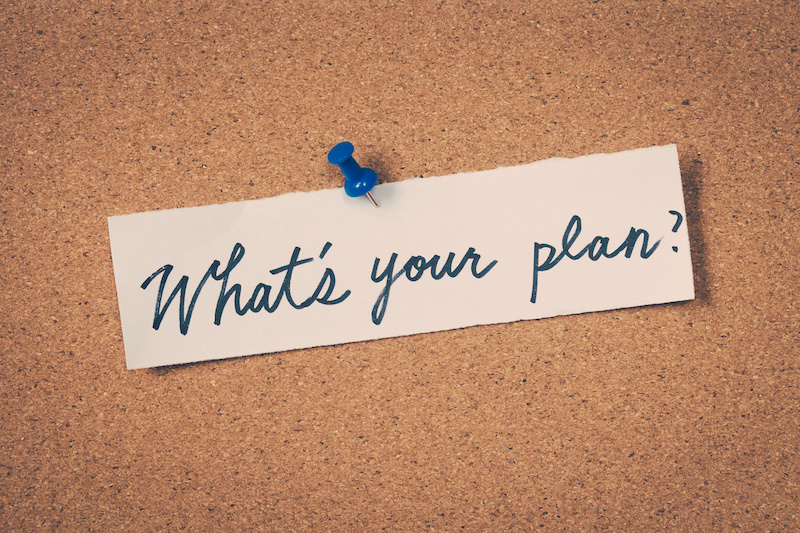 Are you nearing retirement and feeling overwhelmed by all the financial decisions you need to make? Or, are you a young professional just starting out and trying to figure out how to save for your future? If either of these scenarios rings true with you, it might be time to consider working with a fiduciary financial advisor in Buffalo Grove, IL. 
In this article, we'll cover the following topics:
The importance of working with a fiduciary financial advisor

How to choose the

right financial planning firm

for your needs

The importance of creating a comprehensive financial plan

Don't set it and forget it: Your financial plan needs periodic maintenance

Understand how your financial advisor is compensated
The Importance of Working With a Fiduciary Financial Advisor
There are two types of standards that financial advisors adhere to: 
The fiduciary standard

The suitability standard
When choosing a financial advisor, it is important to understand which standard the advisor is held to, as that could impact both the services you receive as well as the fees that you pay. A fiduciary is a financial professional who is legally obligated to act in your best interests. 
This means that they must always put your interests ahead of their own and must disclose any potential conflicts of interest. Conflicts of interest typically arise when your financial goals, risk tolerances, and time horizons are not aligned with the financial professional handling your financial interests. 
A broker/advisor who uses the suitability standard works for or is affiliated with a Broker-Dealer. The suitability standard means that transactions must be suitable for your needs. An example of a potential conflict of interest would be if a broker/advisor sells a client a proprietary financial product (such as a mutual fund) and they receive a higher commission than if they sold a third-party mutual fund that has lower fees. 
You should also request written documentation from your financial advisor addressing any potential conflicts of interest, along with their fee structure: If they are not willing to provide you with this in writing, consider their refusal a potential red flag. Advisors following the fiduciary duty are required to disclose any potential conflicts of interest, along with their fee structure. 
How To Choose the Right Financial Planning Firm for Your Needs
If you've made the decision to hire a financial professional to assist in overseeing your financial future, ask yourself these important questions which will aid in defining the type of wealth management firm for your needs:
How complex is my current financial situation?

Do I need a financial plan?

Do I have a tax planning strategy in place?

Am I looking for ongoing financial planning advice?

Will I need investment advice and advisory services? 
The first step in choosing the right financial planning firm is to decide what services you need. Do you need help with retirement planning, investment management, tax planning, estate planning, or something else? Once you know what you need, you can start narrowing down your options.
Many financial advisors offer these services, but you want to ensure that the firm you select works with individuals having similar needs as yours. Ideally, you should select a fiduciary firm with the experience and expertise to provide you and your family with wealth management tailored to your needs. And even better if they can provide all of the financial planning services you need under one roof.
The Importance of Creating a Comprehensive Financial Plan
The foundation of a successful financial journey starts with comprehensive financial planning. This plan will serve as a roadmap for the accumulation, preservation, and eventual distribution of your wealth. While you may be tempted to go it alone, working with a CERTIFIED FINANCIAL PLANNER™ can ensure that your plan is tailored to your unique needs and goals. 
At SGL Financial, in Buffalo Grove, we specialize in helping you build a comprehensive financial plan for working toward realizing your long-term goals. We take the time to understand your individual circumstances and develop strategies designed to help you achieve your specific goals. 
Whether you're looking to retire comfortably—or you simply want to be better prepared for unexpected expenses, we can help. 
Don't Set-It-and-Forget-It: Your Financial Plan Needs Periodic Maintenance
Many people mistakenly think developing a financial plan is a one-time event. However, in order for your financial plan to be truly effective, it should be monitored and reviewed by you and your financial planning team on a regular basis. 
As life events occur, it's important that your plan reflects any significant new events. This provides you and your financial advisor ample time to change course, if needed, to continue working toward your long-term financial goals. 
Your financial plan may need reviewing due to:
A significant change in your income

Loss of a spouse or significant other

Developing new financial goals

Change in your risk tolerances

Any unforeseen circumstances
Understand How Your Financial Advisor Is Compensated
The last crucial piece of information for your financial success and goal-setting is understanding how your financial advisor is paid. There are three categories of financial advisor fees:
1. Fee-Only Financial Advisors 
Fee-only firms are typically set up to charge a flat fee, an hourly fee for one-off personal finance needs, or a percentage of the assets under management. Their manner of compensation will depend on the services they provide. 
2. Commission Brokers/Advisors 
Another way a financial advisor can be compensated is through commissions earned on products sold to the client. For example, if they sell mutual funds, he or she may earn a commission on each sale. Commissions can also be earned on insurance product sales and other types of financial products.
3. Fee-Based Financial Advisors
The third way that a financial advisor can be compensated is through both a fee and commissions. When they are managing your investment portfolio, most charge a fee associated with their assets under management (AUM). 
The fee is then deducted from your account, typically, on a quarterly basis. The amount is based on your account balance. For example, if you have $1 million and your advisor charges 1% for their services, you would pay $10,000 a year, or $2500 per quarter, in fees. 
Your Personal Finances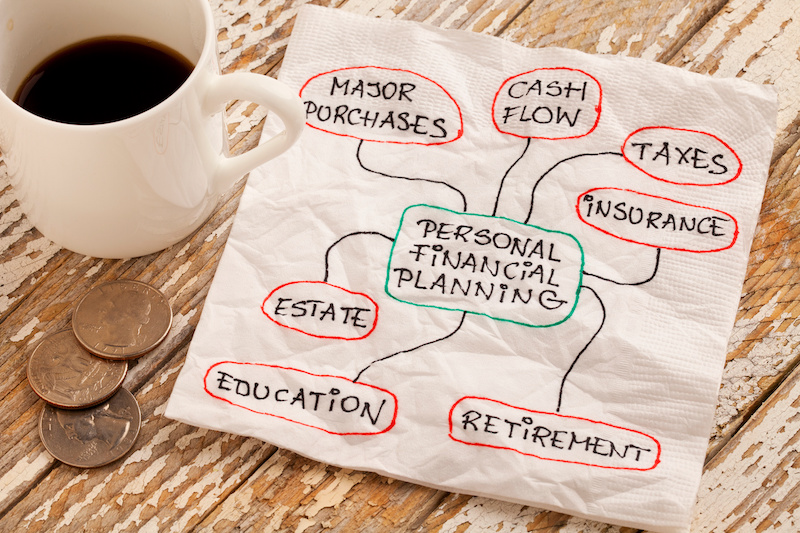 When it comes to your financial future, don't take any chances. Find a fiduciary advisor who is legally obligated to always put your best interests first. Next, start that partnership off by developing a comprehensive plan to help you achieve your long-term goals. 
Remember: Your financial plan should be a living document that you revisit and update regularly. With careful planning and execution, you can look forward to a brighter financial future. 
Ready to get started? Connect with the SGL Financial team today for a free consultation about building a financial plan tailored specifically for you.