How to Grow Your Wealth Through Comprehensive Wealth Management: Money Advice for the Chicago Native Wanting to Increase Their Net Worth
Posted on Tue Nov 09, 2021
by Gabriel Lewit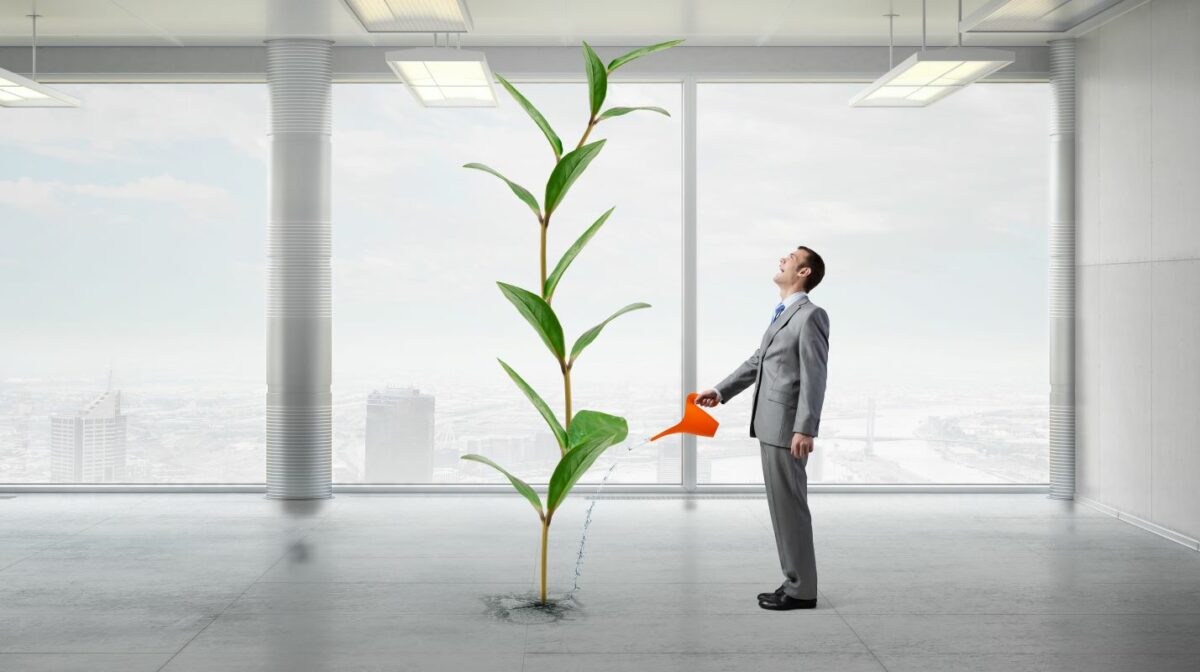 Would you like to have more money? Of course, you would! So where do you start?
Well, you could ask your neighbor, your boss, your grandma for some money-saving, wealth-growing ideas but they're likely to be along these lines: Establish a budget and stick to it, max out your 401(k) contributions, steer clear of high-interest debt like credit cards.
And then there is the wealth-building tip you'd get if you asked your financial advisor: Work with a comprehensive wealth manager.
Why? The short answer is that wealth management takes increasing your net worth to a completely different degree. We're talking next-level financial planning here. 
One of the reasons the comprehensive wealth management approach is such an effective tool for increasing wealth is that it operates on your financial life as a whole, rather than just one part, like investment management, or another. A comprehensive wealth manager takes a whole-picture approach to your finances, from taxes and estate planning to investments, risk management, retirement and financial planning.
All of this is to say that a comprehensive wealth manager is a full-service, one-stop-financial-shop – your own personal financial concierge, if you will, whose ultimate goal is to help you achieve your goals. 
How can you grow your wealth?
Let's break down how to grow your wealth into steps: 
1. Manage your money well. This step is going to be different for everyone in terms of how and what you do, but there are many resources available, and different methods for smart money management that you could implement. Budgeting, investing, saving for an emergency or the proverbial "rainy day," alternative investments such as property.

Bringing in a professional wealth manager may be an investment in and of itself, but in the long run and it is a great way to know without a doubt that your money is being managed well.
2. Allocate as much extra as you can. When you save and invest, your money grows exponentially. Getting to a point where you're able to save more might mean asking for a raise – which you probably deserve – or cutting back expenses/extravagances, investing in a method of passive income, or investing with a fiduciary advisor as part of your comprehensive wealth management plan….which brings us to our next step:
3. If you invest, do it wisely. The basic principles of investing are simple: Volatility is bad, long-term investments are more solid and often a better strategy for growth. 🡨 Putting these principles into practice, and staying the course when things are rough or uncertain can be difficult and scary.

There is so much nuance with investing. When you invest, you need to know what to invest in, when to invest, if you're even ready to invest. Maybe you'd be better off paying down some debt first? You need to have an idea what you're investing for, so you know how much money you'll need. Retirement? Paying off the mortgage? Sending kids to college? You'll want an idea of how much you'll need and what your money is expected to be worth when you need it.
4. Protect your wealth with short- and long-term risk management solutions. There are any number of potential risks your money will face: investment risk, inflation risk, longevity risk, etc. To insure yourself against these risks, you have to understand them and how they can impact you. Risk management is a complicated element of financial planning, and although there are no guarantees, you are almost definitely better prepared and protected when you've got a pro in your corner.
5. Consider your legacy. An estate plan is more than just a will. To protect everything, you've worked for and built, you need to establish a clearly outlined plan for your legacy, which might include a trust, succession planning, advanced life directive, ownership documents, and so on. 
How can wealth management help you grow your wealth? 
The beauty of comprehensive wealth management with SGL Financial located in the convenient and historic Chicago suburb of Buffalo Grove, Illinois is that, it ties together all of these components seamlessly and easily for clients. When the financial strategy you're using is holistic, it covers your financial life from top-to-bottom. All of the pieces fit together and complement one another, resulting in exponential growth potential.
Comprehensive wealth management also administers to all the potential in-betweens, like charitable giving, saving for your children's college education, living sustainably in retirement, choosing the right life insurance coverage, etc. Working with a professional also ensures that you are making the most of tax advantages you're eligible for and going with the flow of the financial world, even when things are changing quickly.
There are things that are important, things you can control, and things that are both. While you deal with the important things that are within your control, let a comprehensive wealth planner help you with the rest. 
For those who struggle with the idea of letting someone else oversee their finances, it's important to remember that there are many elements of the financial world that are completely out of your control, but you can better your odds of financial success by aligning yourself with an expert. Sometimes less is more when it comes to being in control and making financial moves. For others who are more comfortable relinquishing control, they see it as a relief to hand over the reins for some things and trust an expert to handle things. At SGL Financial, our mission is to help clients build wealth, preserve wealth and live with financial freedom. Contact us to learn more about how we can do this for you.