Preparing for Emergencies
Posted on Tue Sep 22, 2015
by SGL Financial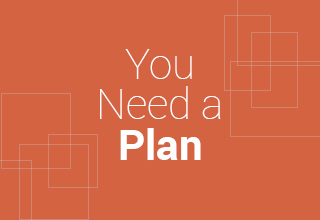 If disaster were to strike, would you know it's coming? Have you prepared for the worst or developed a backup plan? If you haven't already, you should be considering these questions. Unfortunately, unforeseen events don't come with a warning and having a plan in place can protect you and your loved ones. Many of you have probably heard of Doomsday Preppers. These individuals build bunkers, store hundreds of gallons of water in barrels and hundreds of pounds of rice in the cellar, they've locked several barrels of oil and/or gasoline in a cage outside and have almost anything you could think you may need, in case that "time" should ever arise. Our planning probably doesn't need to go to these same extremes, but we shouldn't be without a plan, either. This can be said for many areas of our lives, but for me, I focus my days on helping people like you plan for retirement.
When I help my clients plan for retirement, we consider a variety of things such as their Social Security benefits, and we plan to have an emergency fund in a separate account in case something should go wrong. We even look at what would happen should they need assisted living at some point so they can be prepared to take that step. You're probably thinking, "No—that can't happen to me! I sure won't end up in a place like that!" and, for many of us, this is true! The reality is, however, that we cannot predict future events and now is the time to prepare for anything that may come our way.
One way we may consider preparing for an event like this is long-term care insurance, which pays for care at home or in an assisted living or nursing home (this can be quite costly if you had to pay out-of-pocket). Typically, people needing such care cannot accomplish everyday tasks without help, or they may have Alzheimer's or another form of dementia and need everyday assistance. Medicare typically provides limited long-term care coverage, while Medicaid pays for those who have limited income and financial assets. There are things you can do to prepare now so you or your loved ones don't get caught off guard.
There is no "one answer" for everyone. Everyone's situation, life and health are different. The best thing that you can do is be prepared and be ready, just in case those unexpected life events should arise. You should not have to live in fear, but instead feel you can overcome anything that may come your way.
If you are ready to find some answers that will help you better prepare for the unexpected and unknown, I am always here to help.