Retired? What to Buy at Costco… AND What to Avoid!
Posted on Fri Nov 02, 2018
by Gabriel Lewit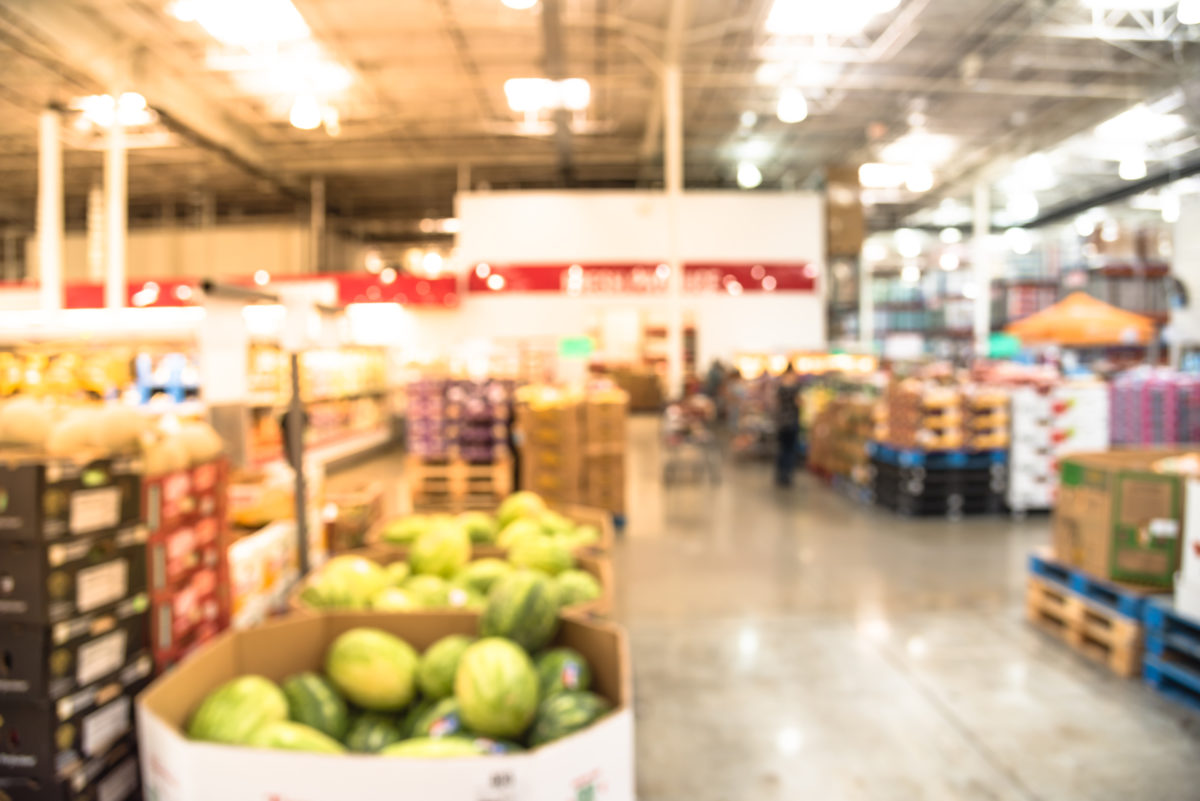 Today, there are over 76.4 million baby boomers who have recently retired or are nearing retirement. No matter what your age, ensuring you don't run out of money in retirement means being smart and savvy – especially when it comes to shopping, something that we all love!
Recently, I was on a trip to one of my favorite wholesale stores, Costco, and as I was browsing up and down the aisles (one of my favorite things to do – hunting for that great price or unnecessary item I must purchase just because it's such a good deal!), I realized that some items seemed like a much better value than others.
Thus my quest to write this blog post began. In doing some additional research, there are some clear winners and losers at Costco – especially if you're retired. So, what are they? Let's dive in!
The Top 5 Items You Should Buy at Costco if You're Retired
When you're in or nearing retirement, there are a number of items that you need that will help make your life easier. Costco knows this, and has designed their stores to specifically cater to you as you're walking up and down their aisles.
So, the next time you're at the store and one of these items jumps out at you, you can feel confident that you're getting a great deal!
VACCINATIONS

As we age, we are periodically encouraged to continue to get supplemental vaccines or, especially at this time of the year, an annual flu shot. While there are many places that you can go for this service, a study by Consumer Reports found that, for people paying out of pocket, vaccinations cost less at Costco than at drug stores like CVS or Walgreens.

So, the next time you're at Costco buying your bacon and eggs, throw in a flu shot while you're at it and save a couple of bucks!

WINE

Who doesn't love a great deal on alcohol and especially wine? If you're having some friends or family over, or are planning on stocking up for Thanksgiving right around this time of year, head over to Costco where the aisles are wide and the booze is cheap!

You can likely save quite a bit over buying the same wine at your local convenience store or liquor store.

PRESCRIPTIONS

Similar to their goal of offering vaccinations, Costco really wants to earn your prescription business as well! Now here's the thing, I generally find that people choose to refill their prescriptions somewhere that's convenient to them. Even if Costco gets you a great deal, the question is, how often do you go there? If you're visiting weekly to stock up on key supplies, then this could work great for you.

On the other hand, if you only go to Costco once every 6 months, perhaps your local Walgreens is a better bet simply for the convenience factor.

YOUR NEXT CRUISE

When you're retired, your quest for fresh air and sunshine should be at an all time high. These are your golden years, and it's time to get out there and explore the world! But, how do you do that without destroying your bank account and blowing through your annual vacation budget?

At Costco, you can get some pretty terrific deals for cruises. As of writing this article, a quick search yielded a 7-night cruise on Royal Caribbean (one of the better cruise lines, in my opinion), to the BAHAMAS for only $544 per person. That's a pretty great deal and a great way to explore the world!

FROZEN FOODS

I'm a big fan of getting a great deal, and as a retiree, watching your budget is important – especially on groceries and food. It's easy to spend and splurge and rack up hundreds of dollars at the grocery store, and then lots of that food can end up going to waste.

And while Costco has some great deal on foods, to me, the BEST deals are on frozen foods that you really like. I personally found some popsicles there that were HALF the price of other grocery stores. Best of all, frozen foods almost never go bad, so you can ensure no money goes to waste.
The Top 5 Items You Should Not Buy at Costco if You're Retired
Just because you can get some great deals at Costco doesn't mean you should buy everything there! In fact, as I was doing some exploration I found a number of items that I think you're better off looking elsewhere. Let's take a look.
BOOKS

When you're retired, you may finally have some extra free time to really kick your reading habit back into high gear. So, is Costco the best place to buy books? Not really. I've personally found much better deals going onto Amazon.com.

Not only were books often on sale, I've even had great luck buying gently used books for much cheaper than the brand new versions. Nothing beats having it shipped directly to your door in 1-2 days either!

CEREAL

Are you a big cereal lover? Perhaps you even have cereal for dinner from time-to-time, or as a late night snack? If so, you might think buying in bulk makes the most sense – and sometimes it does. There's nothing wrong with buying a big double-pack of Cheerios at Costco for a good price.

However, I have found that other stores frequently sell cereal for massive discounts. Example – My local Walgreens of all places, about every other month or so, puts nearly all their cereals on 50% sale. Especially if it's a 'specialty' cereal (eh ehm…. I mean unhealthy) that I don't want to buy in bulk, I can get a great buy for around $2.00 – $2.50!

FRESH FRUIT

Who doesn't love a delicious bowl of fresh fruit in the morning? I know I do. Except for when I go to grab that apple out of the bin, bite into it, and instead of a nice "crisp" bite, I get mush instead. Even if I got that apple for half as much money, I'm not going to be too happy about that.

What I've personally found is that the quality of fruit is much better at a local Whole Foods or Mariano's, especially if you only buy when those items are on sale. And, unlike frozen foods, fresh produce easily goes to waste. So, if you shop elsewhere, you can buy smaller quantities so that the food doesn't go bad.

COMPUTERS

I was recently searching for a new computer for one of our team members here at SGL Financial, and in doing so, looked all over the place. Costco, Best Buy, Amazon, and more. What I found is that Costco doesn't always have the best deal on computers. You have to do your research online and find the best deal!

It's easy, as you're walking through the store, to see that big sign for a great new computer for only $499. But what if that same, great computer, was on sale for $449 or $399 at Best Buy or Amazon? Don't forget – just because it's at Costco doesn't always mean it's the cheapest!

CLOTHING

Looking for some new duds to wear around the house? Looking for some new clothes to spruce up the wardrobe? Chances are, you'll find better quality items at stores other than Costco. Just because something may be cheaper, especially when it comes to clothing, doesn't mean it's a better.

With clothes especially, you want good quality clothing that will last. I remember once when I picked up a $10 shirt on sale at a local store – and within 3 washes it was "pilly" and stretched. What a waste, right? Look for better deals on better quality clothes elsewhere to ensure your money doesn't go to waste. 
Happy Shopping!
Does reading about all these great (and not so great) deals get your pulse pounding and excited to get out there and shop? I know it makes me want to just writing about it! So, the next time you're at Costco (or a different store), keep these ideas in mind so you can save big money and get the best deals possible.
Remember, when it comes to your retirement, income is everything. The more you keep, the longer your money lasts you, and the more peace-of-mind you'll enjoy. So shop smart and keep more money in your pocketbook.
Happy shopping!