Working for Retirement
Posted on Thu Sep 03, 2015
by SGL Financial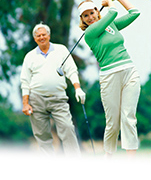 For those of us who truly love what we do, it doesn't feel like work. For those who don't enjoy what they do, it can feel like being stuck on an exhausting hamster wheel, just going around and around. There could be several reasons that motivate you jump out of bed, start the pot of coffee and head to your job. For many of us it all comes back to one common goal that we all have in mind—retirement. While you may love your job or career, chances are you don't want to be doing it forever. A study found that one in five people expect to work until they die. This year, one in five people say they're afraid they'll never be able to retire. How can you ensure you won't be included in one of those statistics?
Family, friends, vacations, and doing the things we love is what we all should fill our retirement days with. How can you avoid making costly mistakes now so you can enjoy the finer things in life when you retire? Here are some things that might help you stay on track for retirement.
1. Stay within your budget – Don't overspend on the "wants."
2. Save, save, save – There's a reason our parents or grandparents kept coin jars all over the house.
3. If you haven't already started planning for retirement today, start today! – Don't wait until it's too late and you've found yourself short on your retirement needs.
4. Don't ignore other savings vehicles – If your workplace offers a 401(k), participate!
5. Know your portfolio – Know the amount of risk you can afford to take with your long-term investments.
Do any of these sound familiar or strike a chord with you? If not, they should, and as you know, I'm here to help you in any and every way that I can. If you feel like you need a refresher or some advice, just give me a call and we'll setup a time to sit down and enjoy a conversation.
Make the years count and enjoy the lifestyle you deserve to live!